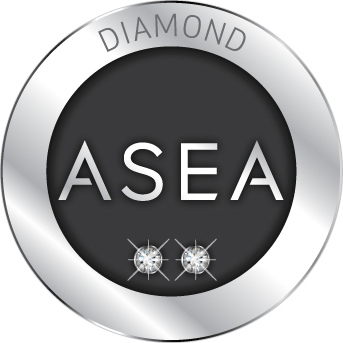 Yanhui Shu
ASEA Double Diamond Executive
Yanhui Shu worked as an accountant and a housewife in China but felt like something was missing from her career path. Shortly after moving to Australia, she was introduced to ASEA and decided to start her own ASEA business.
The start of her ASEA journey, like so many others, was based on trust. "I initially found ASEA through my brother in law," says Shu. "I trust him, so I decided to give the products a try. I was amazed by my experience."
Shu says she saw a difference in her family's energy after using ASEA, and she decided to start an ASEA business. She says her business flourished because of the support of her wonderful ASEA family members worldwide.
"I did not have many connections and I also did not know how exactly to start sharing ASEA with people," said Shu, "but my wonderful upline team was there to support me and encourage me every step of the way. I learned a lot from other team members' stories and through webinar meetings."
Now Shu spends her days helping people through ASEA's products and by helping them start their own ASEA businesses. She is proud of the company culture and ethos, resonating with the message to better people's lives and be a force for good in the world.
"ASEA has made my dream lifestyle more achievable," said Shu. "My financial situation has changed drastically, and I love having my own income to help support my family.  But I also have made so many new friendships with global family members. All of these relationships make me feel so proud to be a part of ASEA. I now work with an international company, and my entrepreneurial goals are always changing and becoming bigger and better. I am ASEA."