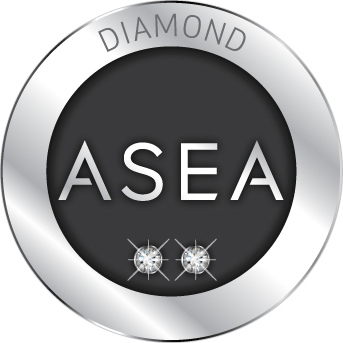 Steve Ottewell
ASEA Double Diamond Executive
Keeping an open mind and saying, "Yes!" to ASEA helped Steve Ottewell discover his rewarding purpose of helping others.
Steve's experience in the fitness and nutrition industry spans 25 years, including 15 years as a top national-level body builder in the United Kingdom, as well as owning a nutrition supplement company. He knows his stuff when it comes to the human body and how it works with supplements, so when his good friend and mentor called him and asked if he had ever heard of redox signaling molecules, Steve was naturally interested in discovering more.
After a little research on ASEA Redox Supplement, Steve was in awe. "It makes complete sense: ASEA goes beyond nutrition to a point of being native to the body, and not only benefiting your cells but also every other supplement that you put into your body."
Steve's initial interest in the product was purely personal at first. In 2008, he battled a virus that attacked his nervous system, leaving his right arm paralyzed and drastically affecting his body-building career. The hope was that with persistence and the right supplements, he could return to bodybuilding.
Over time, his interest in ASEA evolved. Steve was drawn to the business aspect of ASEA because the company was pioneering the field of redox signaling and because he was impressed by its founders and company ethics.
So Steve began building his ASEA business. His first goal was to pick a champion and model his actions in order to achieve the same success. Just 12 weeks after product was made available in the UK, Steve hit the rank of Diamond Executive.
Steve's life has changed in countless ways since he joined ASEA. He has a thriving international business filled with mentors and team members that are more like family than friends. He is able to spend more time with his own family, enjoy new opportunities, and travel to beautiful locations. Most importantly, Steve's discovered a way to achieve his life's purpose through ASEA.