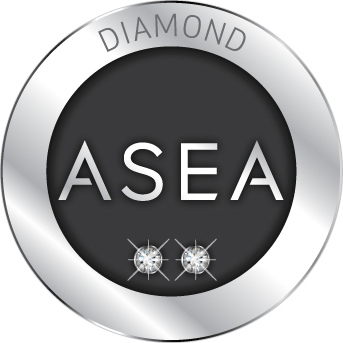 Sepp Höck
ASEA Double Diamond Executive
Sepp Hock has been an entrepreneur all his life. He mowed lawns when he was just tall enough to look over the handlebar of the mower, and then he hired out the family trampoline to the local kids. This entrepreneurship flourished when he was still a carpentry apprentice, leading to having his own building company in his early twenties.
Sepp's passion and expertise were in designing and building eco-sustainable and energy-efficient timber homes. He had a passion and a vision to change the world to be a better place, where people could be happy and comfortable in a beautiful home. Sepp has won countless awards over the years. The last few awards came while living and working in West Australia. He received the top award for energy efficiency design and building in West Australia and was in the top 8 of Australia's energy efficiency category.
A great lover of the ocean, Sepp has spent most of his life orienting himself around it, between surfing, boating, and exploring. He has a connection to and an appreciation for dolphins and whales. Not only does he love nature, his number one passion in life is people, the connection with people, different cultures, and spiritual awareness. Because of this, he considers himself a visionary and a thought leader, a global speaker who leads from the heart and believes in human goodness and potential.

Sepp lives in Noosa, Australia, and works his Global ASEA Business from his Sunshine Coast home. His passion is making a difference in people's lives and having a work-life balance that gives him joy and purpose. He has been with ASEA since 2014 and became an ASEA Global Diamond Leader in 2017.