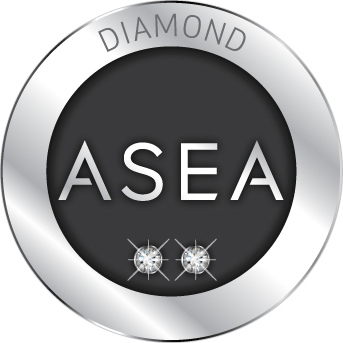 Martin Suchy
ASEA Double Diamond Executive
Although Martin Suchy started using ASEA products at the young age of twenty-nine, he says the benefits he has experienced from the products still surprise him every day. With more energy and sounder sleep, he credits his use of ASEA® REDOX Cell Signaling Supplement with his ability to give his business his best effort.
Seeing his elderly grandmother experience benefits from ASEA products has been particularly special. "My grandma has experienced great improvements with her use of these products," he says. "ASEA is such a blessing for my family. Not only that, but it has changed and improved the situations of many people on our team tremendously."
Martin says that success in this industry is all about personal development, big emotional goal and big numbers game – speaking with enough people regularly, especially in first 90 days. And with high activity, drive, confidence and vision he has been able to build a team that makes him very proud. He also credits talented mentors and time spent in honing skills for much of his success. He believes that Asea business opportunity truly is once in a lifetime opportunity which can enable people to live dream lifestyle and he also likes that freedom comes by helping other people to get what they want – better health and better financial situation.
"It's very important to be active in your business, every day," says Martin, "Make sure to do something for your business and your future to secure your freedom. Do not postpone things that need to be done and don't wait for better timing." Now is the best timing ever!
Martin is most proud of all the rank advancements of members of his team and he loves watching his business partners getting closer towards their goals. Helping them on their journey towards their dreams also puts Martin one step closer to fulfilling his own vision. "My goal," says Martin, "is to create 25 Diamonds in our organization. I cannot imagine doing anything better than this!"