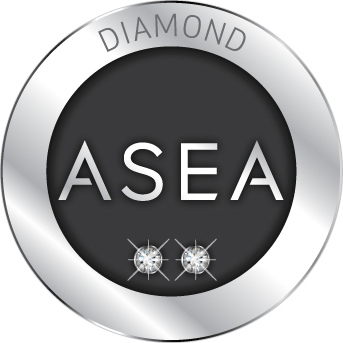 LoriAnn Garner
ASEA Double Diamond Executive
When the economy crashed a few years ago, LoriAnn Garner and her dentist husband had just built a $1.7 million dental facility. "I was a stay-at-home mom for 17 years," LoriAnn says. "I needed to find work to help assist our income, so I started working as an executive assistant and as a nutrition assistant at Utah State University."
Introduced to ASEA products, LoriAnn soon fell in love with them. "ASEA REDOX had a profound effect on my family," she says. "My husband's health has improved in a dramatic way." Within a year after RENU 28 Revitalizing Redox Gel came out, a skin condition that had bothered LoriAnn's face for 30 years disappeared.
At first, LoriAnn was hesitant to start her ASEA business. "My biggest obstacle was me," she admits. "I didn't believe in myself. I didn't even like saying my name. I was embarrassed about being in network marketing."
Personal development has been the key to LoriAnn's success. "Rose Mary Skinner mentored me through some very difficult times as I learned the career path of professional network marketing. When I finally grasped the power of this business model, it propelled me to success. My ASEA paycheck every week helped us keep our home and dental business as we went through five very difficult years."
LoriAnn loves meeting people all over the world through ASEA. "We don't even speak each other's language, but we can hug and cry together as we share pictures and speak through a translator expressing our gratefulness to each other. I get the beautiful opportunity to transform lives one paycheck at a time and one cell at a time."
To maintain her momentum each day, LoriAnn likes to arise early, pray, and read something inspirational. She then visualizes her goals and dreams, and goes to work meeting and connecting with people all day long. She also makes sure to exercise and to eat lots of vegetables.
"I am ASEA," says LoriAnn. "It's all wrapped up into who I am. I love traveling the world, educating people about cellular health. If you believe in yourself, you will succeed."