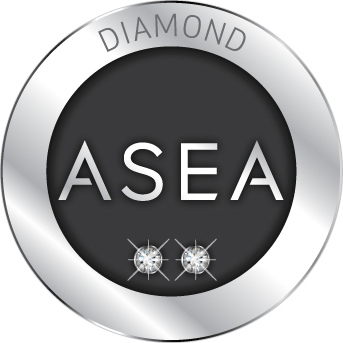 Karon & Wayne Pickstone
ASEA Double Diamond Executive
When Dr. Wayne Pickstone was a youngster he disliked studying and almost failed out of the 12th grade. That all changed once he found his passion in life: helping others find ways to heal from physical and emotional challenges. Wayne fell in love with natural medicine and decided to pursue a double degree in the field.
Originally from Charleville, in the outback of Queensland, Wayne is still a country boy at heart. After all, he grew up around kangaroos, koalas, emus, and wedge-tailed eagles. He loved playing and coaching squash, and he once played for Queensland in mixed touch football.

These days he is known as Dr. Wayne Pickstone, doctor of Chinese medicine, PSYCH-K practitioner, fully qualified in naturopathy, medical herbalism, massage, Bowen therapy, and Neuro Emotional Technique. And acupuncture only recently fell off the list, when he retired from it in 2018.
Wayne is also a certified life coach and business coach, which allows him to guide clients in life-transforming sessions for professional, personal, and business development.
He was drawn to ASEA after hearing about redox cell signaling technology from Julie Watts. He researched the product for more than 12 months, wanting to overcome his own biases and skepticism. This led him to try ASEA® REDOX for himself and see if it helped his clients, too. He was amazed by the results he experienced.
Not only does Dr. Pickstone love watching people's health transform; he also loves watching their economic situations solidify with the business opportunity that ASEA offers. "Health and wealth should go hand in hand," he says, "and with dedicated passion, ASEA allows this to be anyone's reality.".
Now that ASEA has afforded him a more affluent lifestyle, Wayne enjoys surfing, golfing, and spending time with his family—his wife Karon, their four children, and his first grandchild, Rimu.

"ASEA still amazes me daily. The transformations I see in people's lives are nothing short of miraculous."