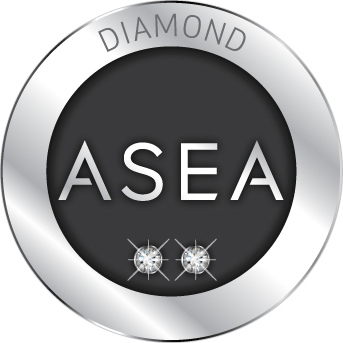 Ameria Iakopo
ASEA Double Diamond Executive
Achieving greatness starts small and, sometimes, it even starts late. Ameria Iakopo is a prime example of what one can accomplish with resilience, determination, and continued optimism.
Over the past three decades, she's raised children, built a banking career, and advocated for women's rights—and she's done it from three different island nations: Australia, New Zealand, and Samoa. After retiring, Ameria realized she still had so much more she wanted to do, and the ASEA opportunity presented itself at the perfect time.
"I love working with people," says Ameria, "which is why the ASEA opportunity was exactly what I needed. As a leader I strive to do my absolute best, not just for myself, but for those I'm surrounded by. Waking up everyday knowing that I've helped someone feel better about themselves and achieve a better life motivates me. Who are we if we don't lift each other up?"
At age 60 she treats her business as a lifestyle more than a job. Before being introduced to the ASEA products, she sometimes struggled to complete daily tasks, but now she feels more alive than ever. Experiencing wellness and vitality, she visits the gym, swims, and joins weekly Zumba classes, something that seemed impossible in her younger years.
Ameria enjoys interacting with her prospects and team members in person. Not only does she love meeting new people and getting to know them, she is passionate about helping them, leading them, and learning from their experiences.
"ASEA is my second chance," says Ameria. "It has made me feel more alive than ever before, and because of the amazing benefits and opportunities I've been given, I've turned what was once a hobby into a full-time sales career. I'm living for every moment of it."