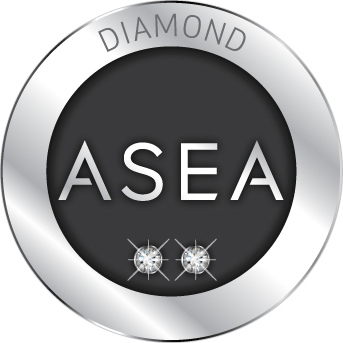 Chin Yueh Wang 王金月
ASEA Double Diamond Executive
在加入ASEA之前,王金月為她的家人做了兩份工作。 "白天,我在一家小餐廳工作,晚上我持有第二份工作,"她說。做這兩份工作常令她筋疲力盡,且依然很難維持生計。 "我唯一的目標是讓我的家人能在社會上立足及生存。"
有一位朋友將ASEA介紹給金月。 "我在短短三天內體驗到我身體健康狀況的巨大改善,"她回憶道。 "我在體驗產品之前一心懷疑產品的有效性,不過在短短幾天內我的想法完全不同了,這產品改變了我的生活,"她驚嘆道。
金月意識到,這樣的產品可以代表一個絕佳的事業,並為家庭創造更美好的生活,因此她決定加入。但這個過程並非是一帆風順的。起初她剛開始努力的開創這新事業時,她發現她的家庭,因不熟悉網絡直銷業務的模式,他們對她加入ASEA的決定是不支持的。
但隨著金月的業務增長,她家人給她的壓力逐漸消退。她現在享受著她的生意所帶來的健康和財富自由。 "這個產品講述了產品本身的故事,以及產品自身的功效,"她說。 "每次我與他人分享這產品,每個人都能感受到這產品是與眾不同的。"
金月喜歡ASEA在她生活中的正面影響,及ASEA帶給她每日的新感受。儘管她願意與其他人分享ASEA,她也將她的時間用在休閒活動上。 "在我大部分的閒暇時間,我喜歡享受佛教的音樂朗誦,"她評論道。 "它帶給我和平的感受。"
這是一種融入財務自由新生活的和平。以前從努力每天為三餐奮鬥到現在能支持和陪伴她的家人,她擁有更多時間與他們在一起。
"我的生活因ASEA而改變。我感覺更健康,更快樂。"
Before joining ASEA, Wang Chia Yueh worked two jobs to provide for her family. "During the day I worked at a small cafeteria, and had a second job at night," she said. The work was exhausting, and she still found it hard to make ends meet. "My only goal was for my family to survive another day."
Then a friend introduced Wang to ASEA. "I saw a tremendous improvement in my health in just three days," she recalls. "I had doubted the effectiveness of the product, and then it totally changed my life in just a few days," she marveled.
Wang realized that a product this powerful could represent a great business opportunity to create a better life for her family, and she decided to join. But it wasn't smooth sailing right away. As she struggled to get her new business off the ground, she found that her family, unfamiliar with the network marketing business model, didn't support her decision to join ASEA.
But as Wang's business grew, pressure from her family to quit subsided. And she's now enjoying the health and financial freedom her business has brought. "This product tells its own story, just with its own efficacy," she said. "Everyone I've shared it with can feel a difference."
Wang enjoys the dynamic ASEA has introduced into her life, presenting something new to do each day. As much as she is willing to reach out to others and share ASEA, she also enjoys introspective activities. "Most of my leisure time, I spend listening to the musical recitations of Buddhism," she commented. "It brings me peace."
It's a peace that permeates her new life of financial freedom. Now, instead of working hard to just to support her family, she has the time be with them.
"My life has changed with ASEA. I feel much healthier and happier."